If you lack adventure, you lack the life of course. Travelling adds joy, peace, experience, and growth in one's life. It let us explore and discover cultures, traditions, languages, food, and many other things. And for that, what would be more exciting than to visit blue, warm, sunny beautiful islands.
If you are about to plan for some fun-family-friends vacation; then you've come to the right place.
Top Beautiful Islands Around The World
Here is the list of 20 most beautiful islands on earth to which you cannot resist traveling.
1. Bali, Indonesia
Bali, a province of Indonesia, located east of Java and west of Lombok, is a very popular destination for tourists. This island has a great collection of beaches, volcanic landscapes, Hindu temples, mountains, and inland destinations.
The diversity of rich culture, yoga, relaxation views, surfing, and shopping are just amazing to describe.
The legendary areas of Kuta, Legian, and Ubud are must-go places for tourists. Bali has always ranked among the most beautiful islands to visit because of its enchanting spirit and exotic culture.
10 Largest Cities in The World
2. Ischia, Italy
Ischia is a small volcanic island, lies at the northern end of the Gulf of Naples, Italy. This place is famous for its hot spring, thermal spas, fruits, quaint towns, and volcanic mud. Ischia's main industry is tourism.
People, who love to travel, come from all around the world to this place for relaxation and experience beautiful views.
3. The Maldives
Heaven on Earth-The Maldives is one of the most beautiful islands in the world. It is an Asian country, located in the Indian Ocean, situated in the Arabian Sea and also called an archipelago which is frequently described as tropical paradise.
White sandy beaches, crystal clear turquoise water, luxurious resorts or locally-owned guest houses draw the quester-tourists towards the Maldives.
Being the planet's lowest-lying nation, Maldives have coral reefs beneath the luminous water which flourish, luring the divers and snorkelers.
4. Santorini, Greece
Santorini is a Greek island in the Southern Aegean Sea, (120 mi) southeast of Greece's mainland. This place is something you just can't miss.
In Santorini, the stunning blue-domed churches add to the architectural beauty of the island which is privately owned by the families.
Its iconic white houses, dramatic cliffs, and volcanic pebbles on the seashore make the experience truly unique. The best highlights of Santorini are its picturesque sunsets. This place is well-known for its winery.
5. Boracay Island, Philippines
Boracay is one small island but is one big reason for millions of people to cross an ocean and visit the Philippines. This piece of beach paradise has always been on the list as one of the top most beautiful islands in the world.
Boracay as a destination is pulsating with fun activities. This beautiful island is adorned with several white sand beaches. No matter how many times you visit this vibrant place, there's always something new, something to cherish.
Largest Swimming Pools on Earth You Need to See
6. Kauai, Hawaii
Kauai is the oldest of the main Hawaiian Islands which is also known as the "Garden Island" as it is very lush and green. Being a small Island, it's also relatively undeveloped. So you'll find lots of wilderness to explore.
This place is best for those people who really like the outdoors, jungle, and love to hike. The flora and fauna of Kauai Island are totally different from anywhere else in the world.
7. Bora Bora, French Polynesia
Bora Bora is by far one of the most exotic travel destinations in the world. Located in French Polynesia, in the South Pacific, the Island is surrounded by coral reefs, perfect white sandy beaches, and palm trees.
With a small population, Bora Bora is highly visited by tourists and travelers every year. All the luxurious resorts, fun activities, and the crystal clear blue water make you want to spend all of your money on this lavish destination.
8. Mauritius
With a fantastic climate, warm season, and a variety of scenery, Mauritius easily justifies its status as a paradise island. Being one of the most beautiful islands on earth, Mauritius is often referred to as the star of the Indian Ocean. This island is just at the east of Madagascar and southeast of Seychelles.
Mauritius is a popular tourist destination and people are intrigued by its beauty, history and rich cultural tapestry. The magnet for tourists though is the coastline with pristine white-sand beaches and dazzling blue seas concealing virtually unbroken coral reefs.
9. Palawan, Philippines
Proclaimed as a hidden gem of Southeast Asia, Palawan is an archipelagic province of the Philippines which is located in the region of Mimaropa. Known as Paradise in the Philippines, Palawan has some of the most beautiful landscapes.
This place has stunning beaches, amazing lagoons, memorable sunsets, scuba diving, hiking, exotic boat tours and above all some of the friendliest people you will ever meet.
10. The Bahamas
Being one of the most beautiful caribbean islands to visit, The Bahamas are ready-made for exploration filled with a unique blend of ethnicities and culture. It is a coral-based archipelago located in the Atlantic Ocean, 50 miles off the Florida Coast. This is an Island nation with a huge amount of diversity.
As a tourist coming to the Bahamas, which you have to realize, is that, this is a place with more than one destination within a destination. People who enjoy boating, diving, birding, ecotourism, they would definitely find something to do.
11. The Cook Islands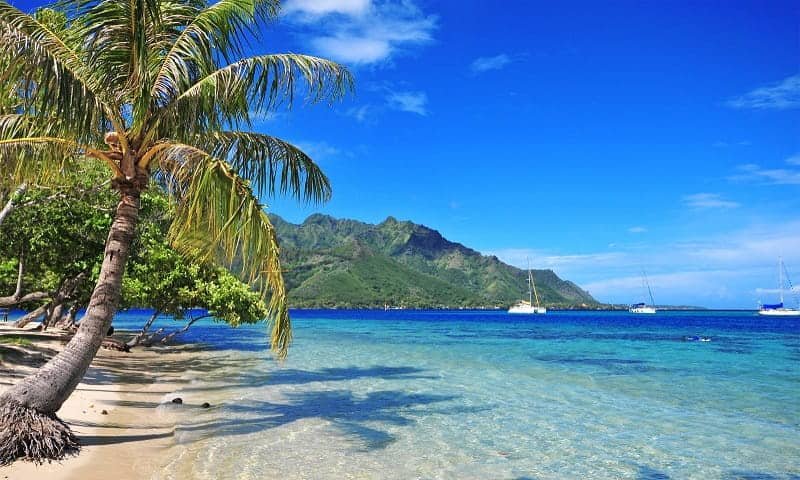 The Cook Islands is an archipelago nation which is situated at the very center of Polynesia. It's a spread across an area in the South Pacific. Extremely beautiful, with pristine white sands fringed by coconut palms, The Cook Islands possesses a castaway island magic.
The island is ringed by a reef creating a series of lagoons many of which are perfect for swimming, boating, and snorkeling.
10 Tallest Mountains In The World
12. Langkawi, Malaysia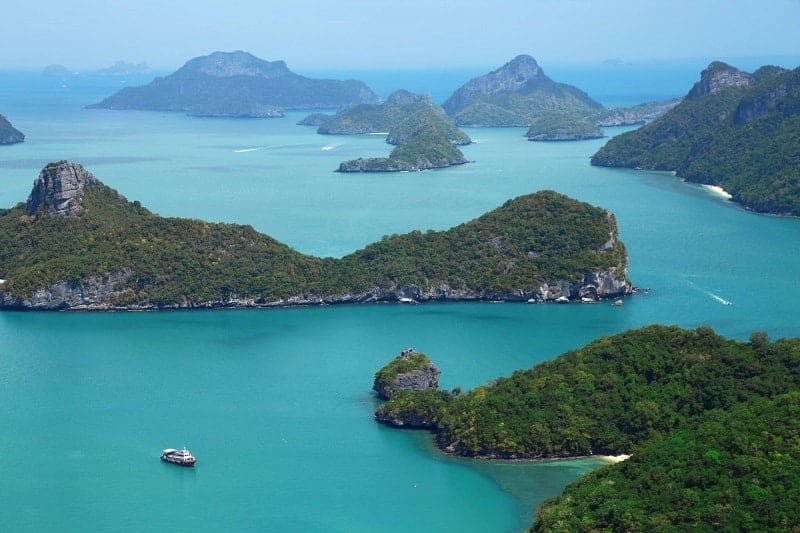 Langkawi is a gorgeous Island and also considered as Heaven on Earth, is located on the North-Western coast of Malaysia. This place is a popular tourist destination and also a UNESCO-listed geopark.
Blessed with spectacular beaches, jungle-clad mountains, sensational food, vibrant nightlife, and duty-free shopping, Langkawi has something for everyone.
There are beaches to suit every taste and accommodation for all, from budget-minded to finest-luxurious resort seeking travelers. Endowed with the finest natural and cultural heritage, it's not hard to see why Langkawi is known as the Jewel of Kedah.
13. Malta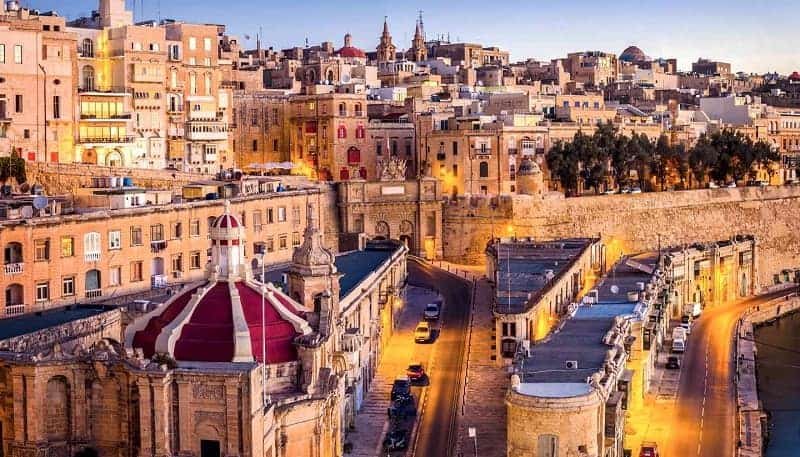 Malta, officially known as the Republic of Malta is located in Southern European. This astonishing place lies just 50 miles south of Italy and 176 miles east of Tunisia. Often described as one big open-air Museum, Malta is a place having trendy cafes, gift shops, and impressive entrance with some of the nicest doors and windows.
The capital city, Valletta balances its past as a fortress with its calm neighborhood streets and numerous harbors.
The specialty of this place is that you can't get bored easily with a large number of things to do and see such as fascinating museums, hiking, mountain biking, rock climbing, and scuba diving.
14. Saint Lucia, Caribbean
St. Lucia is the only country on this planet named after a woman in honor of St. Lucy of Syracuse by early French Colonists. This small nation, located between the Atlantic Ocean and The Caribbean Sea, is only 27 miles long from north to south and 14 miles from east to west.
Dense tropical rainforest, colorful villages, natural wonders, and blissful beaches, St. Lucia is one of the most breathtakingly beautiful islands in the Caribbean. With its warm welcoming environment and perfectly relaxed places, it's so obvious to fall for some Lucius charm.
15. Fiji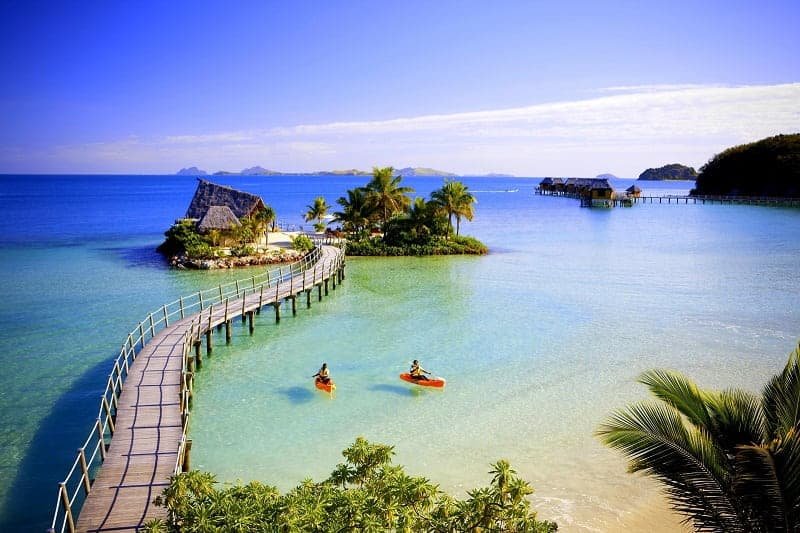 Fiji is one of the friendliest places on Earth and situated in the shimmering South Pacific between Hawaii and Australia. Two-third of Fiji's 330 islands is uninhabited, making it one of the best-unspoiled places on the planet.
This is the perfect place to spend quality time with your family and to watch your children rediscover the natural world.
Fiji has some of the best soft coral reefs, hiking, waterfalls, diving in the world. Stand-up paddle boarding, kayaking, sailing, snorkeling, scuba should definitely be on your list.
10 Largest Rivers Around The World
16. Crete, Greece
Being the largest of the Greek islands, Crete is situated in the Mediterranean Sea and it is the only island that stands apart. There's something undeniably artistic about the way the landscapes in Crete unfolds.
You'll be enthralled by the tapestry of splendid beauty, ancient treasures, vibrant cities, and picturesque villages. The most beautiful Greek island's beauty is equaled only by the richness of its natural beauty.
17. Capri, Italy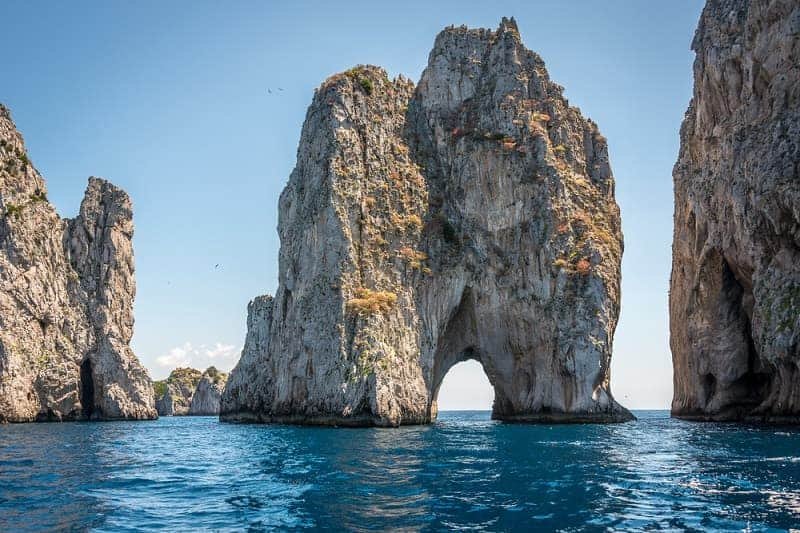 Capri is truly a magical island located in the Tyrrhenian Sea off the Sorrentine Peninsula. Being one of the most beautiful islands in the world, Capri is an island of pure romance and dramatic, bluest ocean which you've never seen.
To reach Capri, the only way there is by sea for which you'll have to ride on ferries which depart from Naples and Sorrento.
This place has some of the most renowned Grottos; of them, the best known is the luminescent Blue Grotto.
18. Phi Phi Islands, Thailand
The Phi Phi islands, a group of six islands, are some of the most visited and loveliest in Southeast Asia. These beautiful islands are located in Thailand can be easily accessed through Phuket or Krabi.
Crystal Blue water, spectacular view of incredible mountains and cliffs, tanning at the beaches are always a good way to relax. This place is great for those people that love doing boat trips during the day and partying at night.
19. Raja Ampat, Indonesia
Raja Ampat, the pride of every Indonesian, is one of the last remaining aquatic paradises in the entire world. This place is God's masterpiece where you can get lost in nature. Being one of the most bio-diverse dive sites, the best way to explore Raja Ampat is by boat.
You can go scuba diving, snorkeling from the boat. Having such a vast area, this place doesn't get crowded easily and you can be on your very own relaxation.
20. Dalmatian Coast, Croatia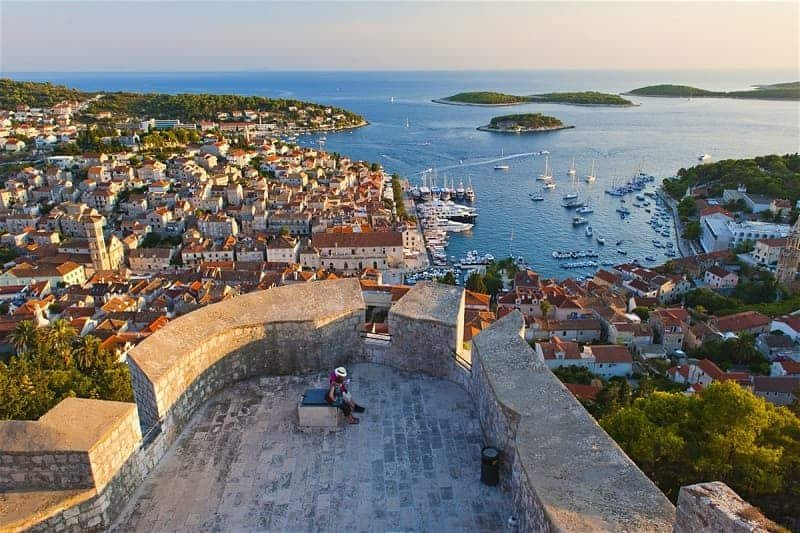 Nature has blessed this pearl in the Mediterranean area with extreme richness. High rocky mountains and green hills, this Croatian coast-Dalmatia's enticement can be attributed to cultural and historic treasures.
With a pleasure climate, various activities, classy restaurants, stunning sceneries make this part of the world one of the most frequented tourist destination in Europe.
Travelling can give us the feeling of an adventure, making everything seem more thrilling and unexpected. Exploring the world can change your perspective by seeing how little some people live which will allow you to realize the importance of just the necessities.
Check these amazing beautiful islands before you plan your next travel destination.