Crocodiles are categorized among large aquatic reptiles and inhabit tropics of Asia, Africa, Australia and the Americas. Of course, they are big but we do frequently come across exaggerated stories of their size and behavior. In this technologically advanced age it is not difficult to manipulate their size but here are the records of the 5 biggest crocodiles so far.
5. Puente Noire Crocodile (Congo)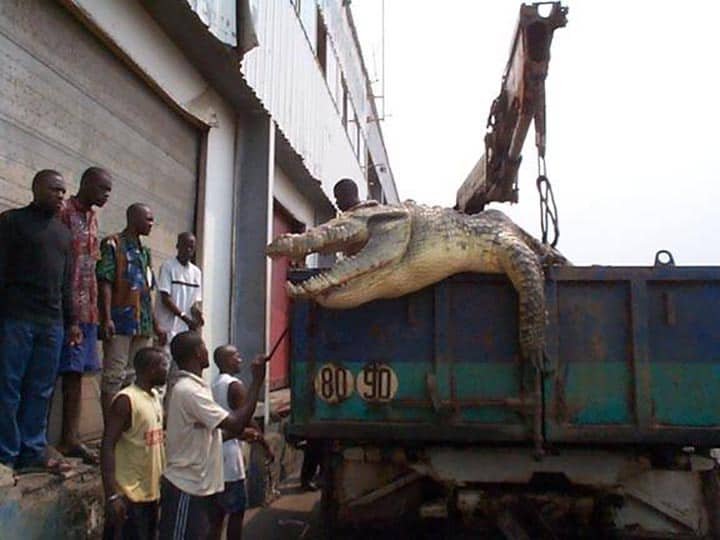 This nameless enormous crocodile has been attracting many rumors but in fact this hostile monster from the Nile was killed near Puento Noire, Republic of Congo as a result of a safety operation. Its estimated size was 5.4 meters or 17 feet and 8 inches.
Watch the documentary on rare gigantic crocodile.
4. Cassius (Australia)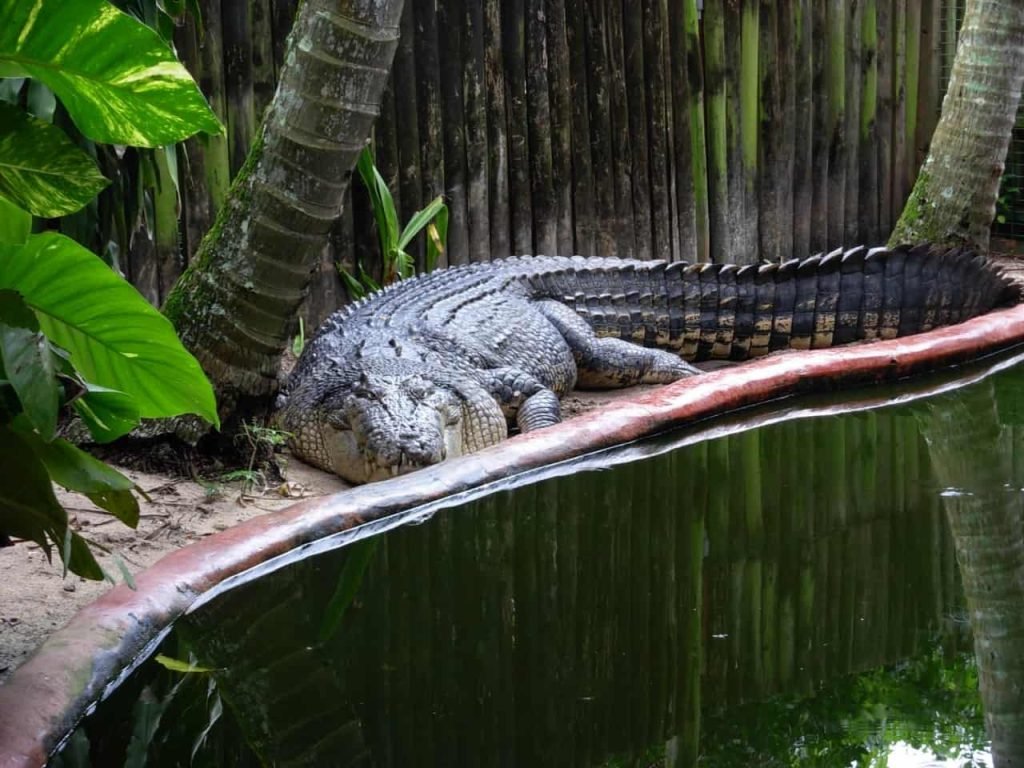 Inhabiting in Marineland Melanesia on Green Island in Australia, this is the biggest crocodile in captivity. After the crocodile Cassius started creating a nuisance and attacking boats, he was captured from the river Finis in Northern Territory. The age of this 5.48 meter long reptile is estimated to be about 110 years.
3. Brutus (Australia)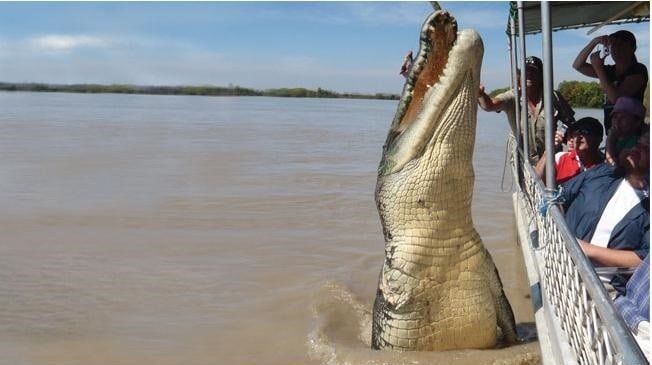 Brutus is a huge saltwater crocodile but has three limbs only. One of his front legs is missing and it is thought to be the result of his having a conflict with a shark in the river. People keep wondering how big the shark might have been. It is believed that he often appears in the river Adelaide, Northern Territory, Australia. His size is predicted to be 5.6 meters while estimated weight is nearly one ton.
2. Gustave (Burundi)
It may not be the biggest, but this man eating crocodile is among the most feared beasts. "Gustave" is a large man eating crocodile from Burundi. It is rumored that this male crocodile killed 300 humans on the banks of river Ruzizi and northern coast of Lake Tanganyika.
A herpetologist, having studied and investigated this large crocodile during late 1990s named it a Gustave. Most of the information concerning Gustave has been derived from the movie "Capturing the Killer Croc" that was relayed by PBS in 2004. The movie records the attempts to capture and study Gustave. Since its capture has not been successful, its exact weight and length can't be known. Reports appearing in 2002 suggested that its weight should be over a ton and length at least 7.5 meters or 25 feet. Going by his size, his age was estimated to be around 100 years. Howsoever, Gustav exposed his complete set of teeth and since a hundred year old crocodile can't be expected to have all teeth, his age was concluded to be around 60 years.
Related: Largest Deer in the world
1. Lolong (Philippines)
The longest crocodile recorded in Guinness Book of World was Lolong, measuring 20.25 ft (6.17 m). It was so named to honor Ernesto "Lolong", a veteran crocodile hunter from the Palawan Crocodile and Wildlife Reservation Center. Unfortunately, Ernesto died before the animal could be captured. Lolong got caught on 13th September, 2011 in Agusan del Sur district of Philippines. A joint operation undertaken by the local government, residents and hunters in Palawan led to capturing of the animal. It took them three weeks to capture Lolong and required nearly a hundred people to bring it to land. While in captivity he got aggrieve many a time and twice broke the ropes holding it before finally getting adequately secured. Its age was estimated to be over fifty years. Lolong crocodile was alleged of having eaten fishermen and seahorses which kept disappearing from the area. However, an examination of its stomach after captivity did not reveal any remains of humans and all that they could find were remains of water buffaloes.