Nature has blessed mankind with many beautiful things of which mountains are one. Many are enthused to go up some of the tallest mountains of the world. It is interesting to note that all the top 10 highest mountains are located in Asia. Here's a brief description of these tallest mountains.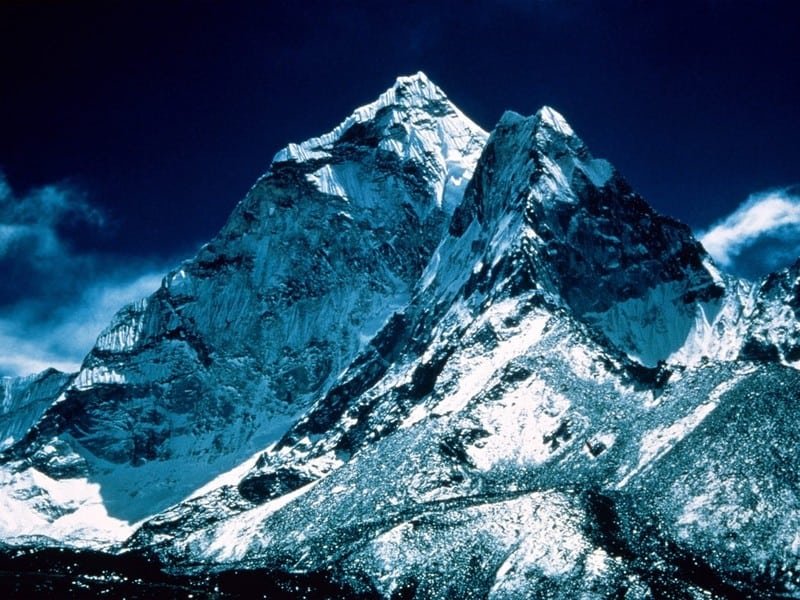 This tallest mountain on the face on our earth is 29029 feet tall and forms a part of the Himalayas. It's located on the borders of Nepal, Tibet and China. Though the tallest and the one to attract a number of climbers every year, its terrain is relatively easier than other mountains. However, it is offers the usual risks associated with climbing tall mountains like strong winds, changes in weather plus altitude sickness.
2. K2 (Mount Godwin-Austen), Pakistan and China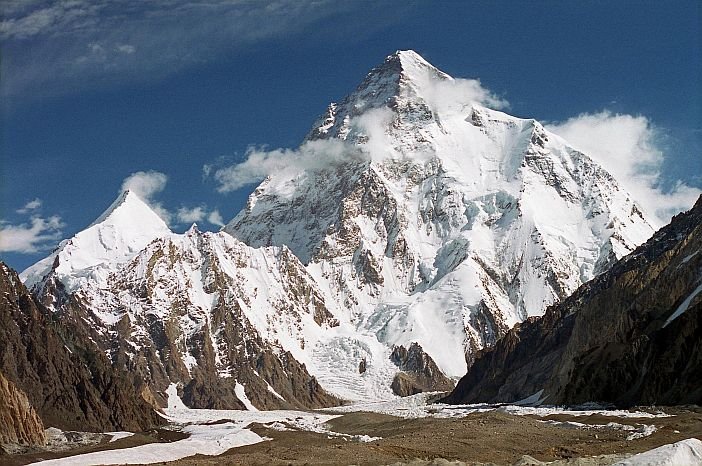 The second highest mountain is sited at the borders of Pakistan and China. It has a height of 28,251 feet and though shorter than the Everest, its climb is more difficult than the tallest mountain. In fact 25% of climbers who attempted reaching its peak did not survive. The mortality rate of K2 is the third highest of all the mountains with a height of over eight thousand meters.
Read: 10 Biggest Swimming Pools In The Earth
3. Kanchenjunga, India and Nepal
At one time it was believed to be the tallest mountain but is now rated as the 3rd tallest with its height of 28,169 feet. Forming a part of the Great Himalayan Range, it is located on the borders Sikkim in northeastern India and eastern Nepal. People of that region consider it a sacred mountain. That is the reason that the first expedition team on reaching there in 1955 stopped a couple of feet away from the summit. The tradition continues to be honored by most climbers since then.
4. Lhotse, Nepal and China
This 27940 feet tall mountain is situated on the border of Nepal with China. It is also connected to the Everest at its south Col. Its huge south face is among the steepest worldwide and rises 1.9 miles in a span of 1.4 miles. Its sharp summit provides no place for sitting down. It comprises of three summits: Lhotse Main (8,516 meters), Lhotse East (8,413 meters) and Lhotse Shar (8,383 meters.) Lhotse is also the least attempted 8,000 meter tall peak of Nepal.
5. Makalu, Nepal and China
Having an elevation of 27,765 feet, the 5th tallest mountain of world is situated on the border of Nepal and China. Its location is approximately 14 miles east of the Everest. The isolated peak has a unique shape, in the form of a pyramid with four sides. Of the initial 16 attempts, only 5 were successful. One of its subsidiaries named Kangchungtse and also known as Makalu II doesn't qualify among the tallest mountains, being less than 8,000 meter in height.
6. Cho Oyu, Nepal and Tibet
This is another Himalayan mountain which is 26,906 feet tall and situated between Nepal and Tibet. In Tibetan language its meaning is "Turquoise Goddess".  Of all the mountains with over 8,000 meter height, this is considered to be the easiest to climb and for this reason was often used as a kind of warm up for going up the Everest.
Read: World's Top 10 Largest College Football Stadiums
This 26,795 feet tall mountain is also known as the White Mountain and located in central Nepal. The west and south faces of this mountain are known for immense drops, each rising up 4,000 meters from the base. Both the sides have witnessed heroic climbs. Annapurna and Dhaulagiri face each other and make a very dramatic sight. For a long time, it was mistaken to be the tallest mountain.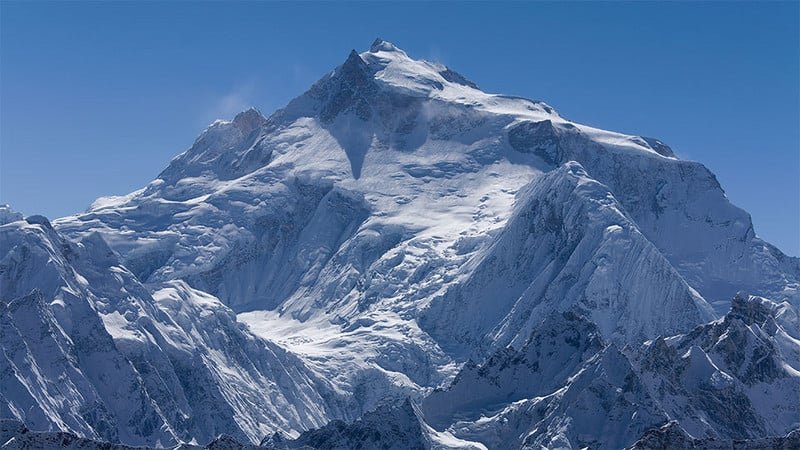 When translated it means 'Mountain of the spirit." This is 26,759 feet tall and forms a part of Nepalese Himalayas. Its long ridges and glaciers allow it to be accessed from all directions. It terminates into a peak, towering steeply over its surroundings to form its foremost feature when viewed from a long distance.
9. Nanga Parbat, Pakistan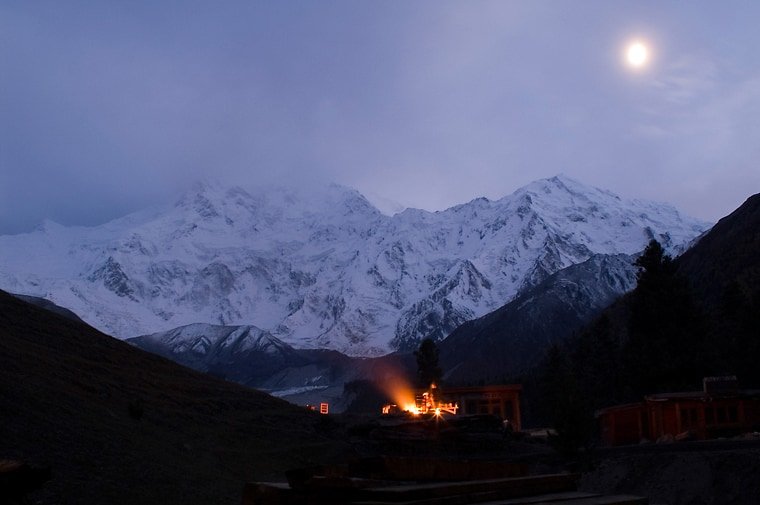 The ninth tallest mountain in the world is 26,660 feet tall. When translated to English it means "Naked Mountain." It was also called the "Killer Mountain" because it was exceptionally dangerous to reach its top. Located in Pakistan, it is an enormous and spectacular peak.
Annapurna is the tallest of a series of peaks and located in Nepal. It is nearly 26,545 feet tall. Its peaks are among the most dangerous to climb as can be judged from the fatality rate of nearly forty percent.